Raglan Beaches
Raglan has many beaches where you can go swimming. And while Manu Bay and Whale Bay are geared more towards surfing, there are still areas accessible for swimming at those beaches too, especially if you want to see world-class surfers practising!
Papahua Beach
Cross the footbridge from town to this popular family spot. Swim in the calm waters of the estuary or indulge in Raglan's most famous summer pastime — taking a leap from the footbridge.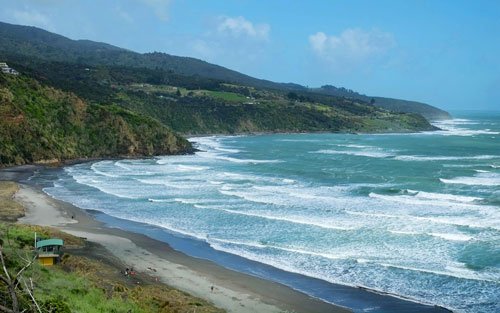 Ngarunui (Ocean) Beach
Located 5km west of town this wide expanse of black sand beach lends itself to lazy beach walks and picnics in the sand. It's also a popular spot for surfing, bodyboarding and swimming. The beach is patrolled by lifeguards during high season. Access from Wainui Road or Riria Kereopa Memorial Drive.
Ruapuke Beach
A little off the beaten track, Ruapuke is a bit of a hidden gem. While it can take around 40 minutes to get there, don't let the winding gravel road put you off, you'll be treated to a long stretch of raw, uncrowded west coast coastline.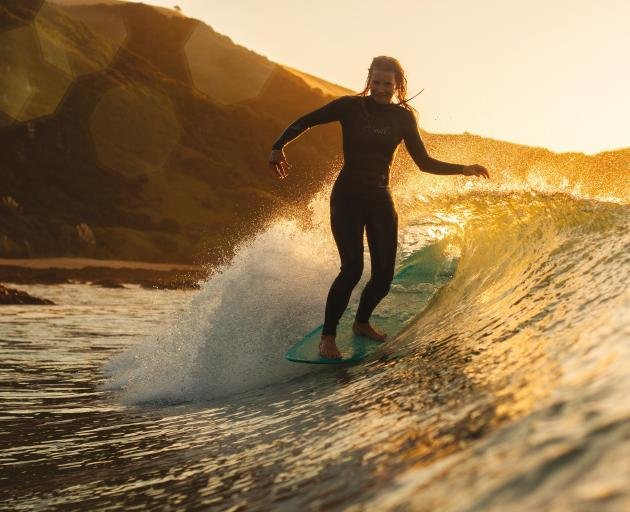 Manu Bay
8km west from Raglan town lies the world-famous surf break Manu Bay. The long, peeling left-hand break, said to offer one of the longest rides in the world, featured in the 1966 surfing film Endless Summer. Ride the waves or grab a grandstand view of the action.
Whale Bay /
Te Whaanga
Just a little further on from Manu Bay sit the challenging breaks of Whale Bay and Indicators. Not recommended for beginners or the faint hearted. If surfing's not your thing take a walk along the rocks and enjoy the picturesque scenery. Bring a picnic and watch the spectacular sunsets.